Park Hotel Olimpia
BIKE EXPERIENCE
From the collaboration with our partners comes a project that thinks of mountain biking as a 360° experience, from demanding single track for expert bikers, to route within everyone's reach for a trip with friends.
In order to satisfy the needs of bicycle enthusiasts, the Hotel has equipped itself with a series of spaces and services that include: </ p >
– Closed bike shelter, with controlled access;
– Workshop area with stand and work kit for initial maintenance;
– Bike washing area with draining flooring and cleaning products;
– Certified MTB guides (on request)
– Laundry service for technical clothing.
The latest generation pedal assisted mountain bikes are also available for rental (to be requested at the time of booking)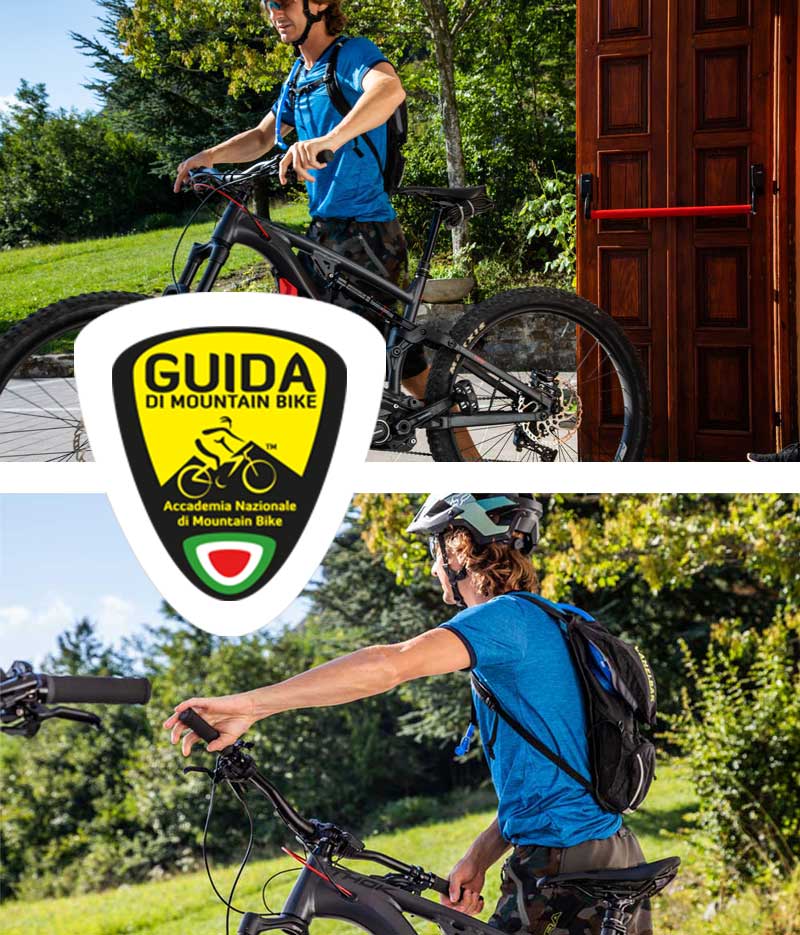 Certified guide of the National MTB Academy
Our offer dedicated to the Bike Experience relies on the competence and professionalism of Jacopo, guide certified by the national MTB academy . Although no certification is required in this area, the spirit of improvement that distinguishes our guide leads him every year to discover, thanks to refresher courses, new approaches to give enthusiasts an unforgettable experience.
Jacopo will personally guide you to discover the many routes available in the vicinity of our structure. In this way you can enjoy a real adventure in the company of an expert who will be able to tell you about the techniques and approaches of each itinerary, without requiring special preparation to face them.
The plus of our offer consists in the possibility of taking numerous trails directly from the Hotel . The itineraries that distinguish our proposal are mainly of the All Mountain type, although there are more challenging routes such as those for the Enduro . Finally, about 30 minutes by car, you have the opportunity to try your hand at a Downhill route (with ski lift) to test your skills and physique.
To complete a perfect Experience, we provide you with the E-Bike rental service as well as a bike shelter if you want to tackle new adventures with your equipment.
OUR PROPOSALS
We have thought of three different stay proposals
THE ROUTES
There are many routes available in our territories