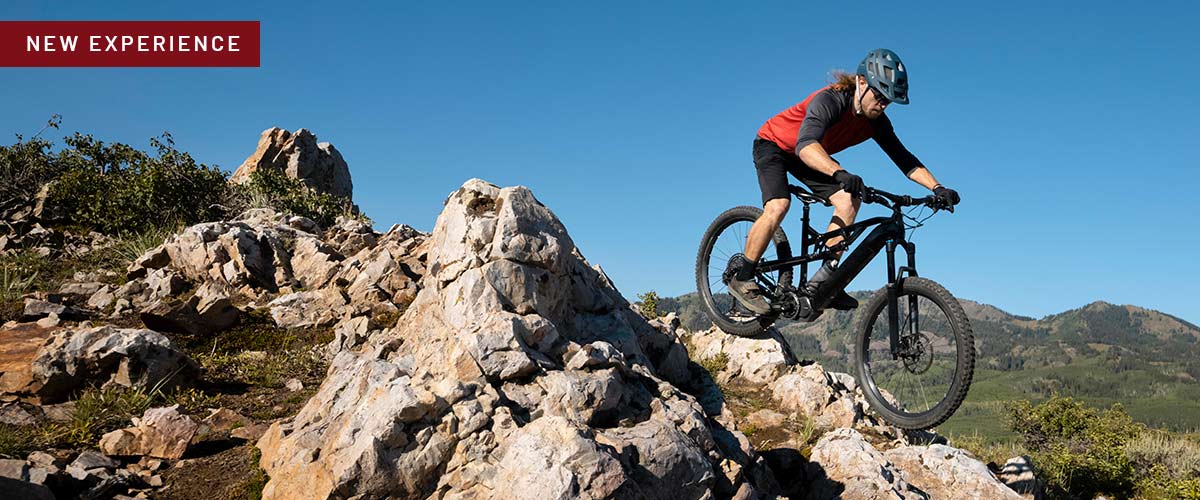 +1.150m     

  – 1.180m
BIKE TOUR OF THE TWO PEAKS
Bike route
Loop route, 1150 meters of ascent, 1150 of descent, 26.6 km, designed for E-bike excursions. There are sections with steep slopes and natural steps to be traveled both downhill and uphill.
To tackle the route at its best, the following are required:

The route starts from the Park Hotel Olimpia, immediately taking the CAI trail 120 until reaching the intersection with the Brallo-Dezza road. From there, turn right and descend until reaching Passo del Brallo (2 km, 950 m). Continue on the SP 88 uphill towards Bocco, and then follow CAI trail 131. After several ups and downs, you'll cross a rocky downhill path that leads to the Corbesassi cemetery (6.5 km, 918 m), where there's also a fountain. From here, take the main road and, after 1.5 km, take a short and technical left turn onto CAI trail 132, leading to the Piani di Lesima (9.6 km, 1190 m). Then take the comfortable dirt road on the right, just after the Sport Hotel Prodongo, until reaching Passo della Colla (11.5 km, 1340 m), where you'll cross SP 88 and follow it left until reaching a left turn with a bar that prevents car access. Cross the bar and continue for about 2 km until reaching the summit of Mount Lesima (16 km, 1724 m), which has a characteristic ENAV radar and breathtaking views of the four regions (Lombardy, Emilia Romagna, Liguria, and Piedmont) and, on clear days, the Ligurian Sea.
From here, you can easily see the Ligurian Sea if the sky is clear. After enjoying the view, go back by retracing your steps on the asphalted road for a few hundred meters, then take the right turn that leads to CAI trail 101 (be careful with the first steep section). After several ups and downs, you'll reach Passo della Colla again (20 km, 1340 m). From here, follow trail 101 onto the rocky coastal trail that's very technical but equally fun, leading to the summit of Colletta (21.4 km, 1464 m) and its abandoned ski lifts. From here, continue on trail 101, which is poorly marked, in a northeast direction, and, after leaving the green meadows of Cima Colletta, you'll enter the characteristic beech woods, continuing on the Annibale trail (there are steep sections with natural steps and rocky terrain). After reaching SP 88, cross it and follow the trail in front of you until you cross it again, then continue on the asphalt road until reaching Passo del Brallo and returning to Park Hotel Olimpia (26.5 km, 1015 m).